We are establishing an online seminar series to foster exchange and interaction between the members of the group. Each seminar comprises two talks followed by a lively discussion of questions and your needs.
The seminar series focuses on 4 areas
Each seminar covers two of the four areas.
TECHNIQUE
introduce novel techniques and experimental concepts to combine nanomedicine and multiscale imaging for therapeutic and diagnostic approaches.
CLINIC
update on clinical applications of IGDD and discussion on improving the transfer of preclinical results into the clinic.
INDUSTRY
introduce products/solutions of small and large companies that support finding the right (imaging) solution. Moreover, many (inter)national grant opportunities demand for public-private partnerships: seminars shall provide you with further insights into industrial innovations/solutions and support interaction.
HOT PAPER
discussion on recent publication in the IGDD field.
Suggestions/wishes from members are very welcome – just email us!
Edition #1
Thanks to all attendees and speakers – it was a greta start! This seminar covered the areas TECHNIQUE & INDUSTRY.
Date: 14 January 2022
Time: 15.00h-16.00h CET
Seminars are held via Zoom. Registration is free of charge but obligatory and offered for members of the ESMI.
Speakers & Talks
Jonathan T.C. Liu @ University of Washington, Seattle
Non-destructive 3D Pathology with open-top Light-Sheet Microscopy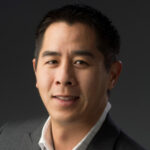 Jonathan T.C. Liu is a professor of mechanical engineering, bioengineering, and laboratory medicine & pathology at the University of Washington, where his molecular biophotonics laboratory develops high-resolution optical imaging and computational analysis strategies primarily for surgical guidance and clinical decision support.
Gregory Hamm @ Cambridge/AstraZeneca
What Imaging can do: How Mass Spec Imaging is Putting Molecular Data into Tissue Context for Quicker, Better and more Reliable Pharmaceutical Research & Development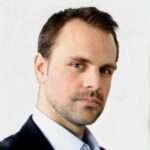 Gregory Hamm is a Director at AstraZeneca from the Imaging & Data Analytics team in Clinical & Pharmaceutical Safety Sciences. he's supporting AstraZeneca portfolio using a range of advanced imaging technology including MSI, Imaging Mass Cytometry (IMC) and digital pathology.
The talks (2x 20min) shall encourage subsequent discussions amongst all attendees.
Recording
Our next in-person group gathering is scheduled on 15 March at the EMIM 2022 in Thessaloniki. We can't wait to meet you in Greece!
Study Group Chairs
Roel Deckers, Utrecht
Alexandros M. Sofias, Aachen
Interested in joining a Study Group?
You are an ESMI member already? Just log-in to your ESMI member portal, proceed to tab"edit your membership details" and sign-in to any set of Study Group you are interested in.
Not a member yet?
Proceed to the Member Portal and register – it is just 85€/year, 20€/year for PhD students.