Molecular Imaging and Biology -MIBI – published by Springer – is the official journal of the ESMI and the World Molecular Imaging Society.
The MIBI is providing a forum for the discovery of molecular mechanisms of health and disease through the use of imaging techniques – submit your work!
Good to know…
NO additional costs for COLOUR PRINTING!
34 days average time from submission to first decision
20 days average time from acceptance to online publication
The current impact factor of "Molecular Imaging and Biology" is 2,925 (2019).
Jason Lewis – Editor in Chief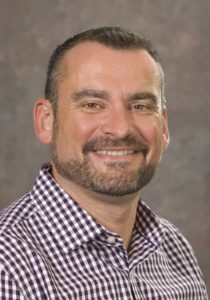 "I am very excited about this role. MIBI is the leading journal for MI and a superb educational and scholary resource for our entire field"

Jason Lewis – EiC
Deputy Editor in Chief
Marty Pagel, Houston
Consulting Editors
Zaver M. Bhujwalla, Baltimore
Hedvig Hricak, New York
Ren-Shyan Liu, Taipeh
Michal Neeman, Rehovot
Bernd Pichler, Tübingen
European/Regional Editor
Kevin Brindle, Cambridge
Bertrand Tavitian, Paris