The premise is really simple: each time the fantastic hosts Tim and Giannis invite one senior academic to discuss their favourite publication from the recent literature.
Pour yourself a nice glass of wine and join us as we delve into recent literature, and perhaps learn a little from the minds that have shaped the field.
We'll find out what caught their eye, and why it is worth taking a closer look at this particular publication. Along the way, we will learn about their publication strategies and possibly even glimpse into the future of this amazing field of research.
To subscribe to this podcast, copy and paste the RSS URL https://feeds.buzzsprout.com/2045482.rss into the podcast app of your choice.
Latest Edition
Edition #2: Simon Cherry
In this episode we discuss (and learn a lot about!) positronium imaging with the co-inventor of Total Body PET, Simon Cherry. We talk about the physics behind positronium formation, and how it might provide further biological information than standard positron emission tomography (PET) imaging. We learnt about Simon's journey that led him to change the field of (clinical) PET imaging and what new innovations he has up his sleeve… and if you are looking for an area of research just waiting to be explored – listen carefully!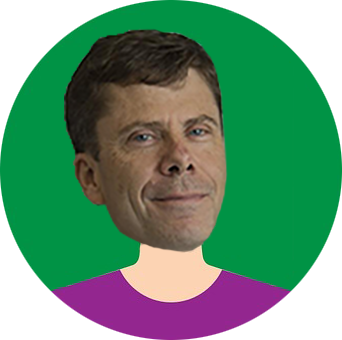 About the Guest
Simon R. Cherry is a biomedical engineer, and a Distinguished Professor at University of California, Davis. The Cherry lab investigates new technologies and instrumentation techniques in the field of nuclear and optical imaging. Areas of active research include the development of new and improved imaging technologies, the design of novel contrast agents and imaging probes and their application in molecular diagnostics and therapeutics. Simon is the co-inventor of the "EXPLORER" scanner: a high sensitivity, total-body PET system with a 2 meter axial field-of-view. 
Check here for all podcast editions
About the Hosts
Tim Witney is a Wellcome Trust Senior Research Fellow and Senior Lecturer at King's College London's School of Biomedical Engineering & Imaging Sciences. His Group's research focuses on the development of next-generation imaging tools for cancer diagnosis, monitoring of therapeutic response, and detection of drug resistance. Tim has been serving as member of the ESMI Board since 2018.
Giannis Zacharakis is a Principal Researcher at the Institute of Electronic Structure and Laser – Foundation for Research and Technology (FORTH – IESL) in Heraklion, Crete and the Head of the Laboratory for Biophotonics and Molecular Imaging. Giannis was elected as ESMI Vice President in 2018 and served as President from 2019 to 2020.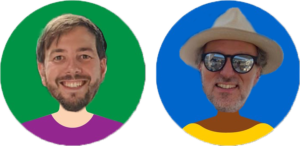 About the music
Andreas Jacobs – violin
Jacob Niller – accordion
Wolfgang Platen – contrabass
All of you who attended the EMIM 2021 in Göttingen certainly remember Andreas – one of the society's founding fathers and past presidents – on stage playing the violin. Together with two young, talented musicians, he recorded Olecht Konflytt* again for the special occassion of becoming the "Dive into Imaging Science" theme – we could not be more grateful!
*composer: Guido Jäger "Olecht Konflytt"
LATEST Edition | 10/2022
Guest:
Simon Cherry, UC Davis
Selected publication:
Positronium imaging with the novel multiphoton PET scanner
P Moskal, K Dulski, N Chug, C Curceanu, E Czerwiński, M Dadgar, +30, and W. Wislicki (Kraków, Poland).
Download publication:
P. Moskal, K. Dulski, N. Chug, C. Curceanu, E. Czerwiński, M. Dadgar, +30, and W. Wislicki. Positronium imaging with the novel multiphoton PET scanner. Sci Adv. 2021 Oct 15;7(42):eabh4394.