The premise is really simple: each time the fantastic hosts Tim and Giannis invite one senior academic to discuss their favourite publication from the recent literature.
Pour yourself a nice glass of wine and join us as we delve into the recent literature, and perhaps learn a little from the minds that have shaped the field.
We'll find out what caught their eye, and why it is worth taking a closer look at this particular publication. Along the way, we will learn their publication strategies and possibly even glimpse into the future of this amazing field of research.
To subscribe to this podcast, copy and paste the RSS URL https://feeds.buzzsprout.com/2045482.rss into the podcast app of your choice.
Latest Edition
Edition #1: Jolanda de Vries
In this episode we talk with the fantastic Jolanda De Vries from Nijmegen about how dendritic cell therapy got her into imaging and the latest therapeutic cell imaging methods. We touch on multimodality imaging, why imaging isn't frequently used in the clinic for cell tracking, and why mouse models of cancer might never be good enough.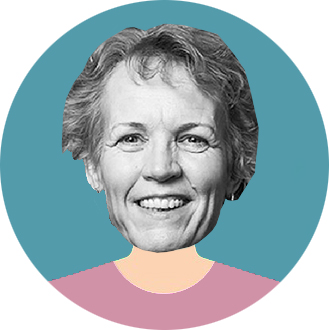 About the Guest
Jolanda is head of the Department of Tumor Immunology at the Radboud Institute for Molecular Life Sciences. Her main focus of research is on dendritic cell biology and on translational immunology. She belongs to the pioneers that translated dendritic cell biology into clinical practice. The first clinical phase I/II studies in which cancer patients were vaccinated with DC loaded with tumor-specific peptides date back to 1997.
About the Hosts
Tim Witney is a Wellcome Trust Senior Research Fellow and Senior Lecturer at King's College London's School of Biomedical Engineering & Imaging Sciences. His Group's research focuses on the development of next-generation imaging tools for cancer diagnosis, monitoring of therapeutic response, and detection of drug resistance. Tim has been serving as member of the ESMI Board since 2018.
Giannis Zacharakis is a Principal Researcher at the Institute of Electronic Structure and Laser – Foundation for Research and Technology (FORTH – IESL) in Heraklion, Crete and the Head of the Laboratory for Biophotonics and Molecular Imaging. Giannis was elected as ESMI Vice President in 2018 and served as President from 2019 to 2020.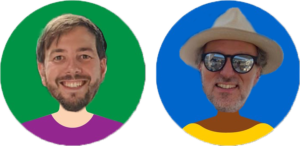 About the music
Andreas Jacobs – violin
Jacob Niller – accordion
Wolfgang Platen – contrabass
All of you who attended the EMIM 2021 in Göttingen certainly remember Andreas – one of the society's founding fathers and past presidents – on stage playing the violin. Together with two young, talented musicians, he recorded Olecht Konflytt* again for the special occassion of becoming the "Dive into Imaging Science" theme – we could not be more grateful!
*composer: Guido Jäger "Olecht Konflytt"
Latest Edition | 09/2022
Guest:
Jolanda de Vries, Nijmegen
Selected publication:
In vivo imaging of nanoparticle-labeled CAR T cells
L. Kiru, A. Zlitni, A.M. Tousley +9, and H.E. Daldrup-Link (Stanford)
Download publication:
Kiru L, Zlitni A, Tousley AM, Dalton GN, Wu W, Lafortune F, Liu A, Cunanan KM, Nejadnik H, Sulchek T, Moseley ME, Majzner RG, Daldrup-Link HE. In vivo imaging of nanoparticle-labeled CAR T cells. Proc Natl Acad Sci U S A. 2022 Feb 8;119(6):e2102363119.