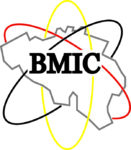 BMIC is the first youngESMI group and since 2015 it has been a driving force and inspiration for all other yESMI groups and young imaging scientists
BMIC is promoting the formation of a strong Belgium network of early career imaging scientists to provide an easy and informal entry into the broader, international imaging community.
Current BMIC leadership:
Elisabeth Jonckers, Antwerp – CHAIR
Nicholas Vidas-Guscic, Antwerp – Co-Chair
Liesbeth Vanherp, Antwerp
Rafael Delgado y Palacios, Antwerp
Sam Donche, Gent
Wendy Delbart, Brussels
Yana Dekempeneer, Brussels
Lukasz Mateusiak, Brussels
Sonja Van den Block, Brussels
Pierre Ernotte, Mons
Contact
Reach out at any time to BMIC and share your interest, ideas, or requests via BMIC@esmi-insight.eu or visit their webpage

Interested in joining a yESMI Group?
You are an ESMI member already? Just log-in to your ESMI member portal, select "edit your membership details" and sign-in to any set of yESMI Group you are interested in.
Not a member yet?
Proceed to the Member Portal and register – it is just 20€/anno for MSc and PhD students.