To subscribe to this podcast, copy and paste the RSS URL https://feeds.buzzsprout.com/2045482.rss into the podcast app of your choice.
Edition #8: Jason Lewis, New York
In this episode we discuss and learn about new PSMA–binding ligands with 161Tb, their biodistribution, dosimetry, preclinical therapy, and their comparison with conventional PSMA ligands. Our guest is one of the leading scientists in radiochemistry for cancer detection and therapy, the wonderful Jason Lewis.
We talk about the importance of using 161Tb – this novel radionuclide for radioligand therapy – and its favorable decay characteristics as compared to 177Lu. We learn about the added value of the emission of Auger electrons which can effectively eliminate micro-metastasis and when combined with ibuprofen-based PSMA ligands offering albumin-binding properties, tumor uptake and therapeutic efficacy are significantly boosted.
Besides this fascinating science, don't miss some very important advice from a very successful scientist in a very competitive environment about work-life balance, prioritising expectations and goals – just never forget to "smell the roses"

.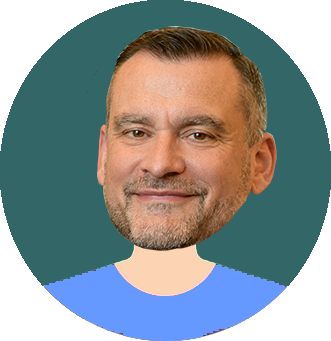 Selected publication:
Albumin-Binding and Conventional PSMA Ligands in Combination with 161Tb: Biodistribution, Dosimetry, and Preclinical Therapy.
Viviane J. Tschan, Sarah D. Busslinger, Peter Bernhardt, Pascal V. Grundler, Jan Rijn Zeevaart, Ulli Köster, Nicholas P. van der Meulen, Roger Schibli and Cristina Müller. Journal of Nuclear Medicine July 2023, jnumed.123.265524; doi: https://doi.org/10.2967/jnumed.123.265524.
About the Guest
Jason Lewis is Vice Chair for Research, Chief of the Radiochemistry and Imaging Sciences Service, and Director of the Radiochemistry and Molecular Imaging Probe Core Facility at Memoria Sloan Kettering Cancer Center in New York. He heads a laboratory in the Sloan Kettering Institute's molecular pharmacology programme and is a professor at the Gerstner Sloan Kettering Graduate School of Biomedical Sciences.
Jason is known for his work in radiochemistry in the context of cancer detection and therapy and has published >250 papers, books, book chapters, and reviews in the field of molecular imaging. He serves on grant review panels for the National Institutes of Health and National Cancer Institute and a number of editorial boards. Jason is also Editor in Chief of the Molecular Imaging and Biology Journal.
Edition #7: annemie van der Linden, Antwerp
In this episode we discuss mechanisms that the brain employs to clear unwanted waste material whilst we sleep with our former ESMI President and Emerita Professor, Annemie Van Der Linden.
We learn how closely coupled this system, known as the glymphatics, is to blood circulation, and how physical stimulation can enhance glymphatic flow in anaesthetised but not awake mice. Along the way, we learn how curiosity and a wondering mind has led Annemie to use a wide range of models to study the brain, from fish to song birds.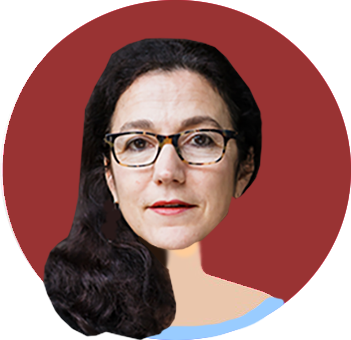 Selected publication:
Glymphatic influx and clearance are accelerated by neurovascular coupling.
Holstein-Rønsbo S, Gan Y, Giannetto MJ, Rasmussen MK, Sigurdsson B, Beinlich FRM, Rose L, Untiet V, Hablitz LM, Kelley DH, Nedergaard M. Nat Neurosci. 2023 Jun;26(6):1042-1053. doi: 10.1038/s41593-023-01327-2.
About the Guest
Annemie Van Der Linden is Professor Emerita and Founder of the Bio-Imaging Lab at the Department of Biomedical Sciences in the University of Antwerp. Annemie received her PhD in Biology in 1989. She became emerita in January 2022. She is the founder and was longstanding director of the Bio-Imaging Lab.
The core interest of her lab and her lifetime research passion has been high resolution MRI of the brain focusing on neurodegeneration, neuroplasticity and ageing using small rodents and songbirds as model systems.
Annemie and her colleagues developed an MRI toolbox to study neurodegeneration, -modulation and -plasticity that has led to many international collaborations and publications. Her team pioneered (f)MRI in tiny songbirds as a remarkable model for vocal learning and neuroplasticity.
She published 300 peer-reviewed publications of which 45 on the use of MRI in songbirds.
Edition #6: Elisabeth de Vries, Groningen
In this episode we talk about nectin-4 – an emerging biomarker for cancer diagnosis and therapy – with one of the most influential and distinguished scientists in medical oncology, Elisabeth de Vries.
We talk about the first-in-human study of a radioligand that can target nectin-4 and learn what medical oncologists need to get out from imaging data so that these powerful tools continue to make an impact on patient outcomes.
We learn about the importance and best practices for robust clinical trials and the hurdles to both design and finance them.
Along the way, we get a glimpse into Elisabeth's career path and how her research combines nuclear with optical imaging modalities as methods to improve patient diagnosis and treatment.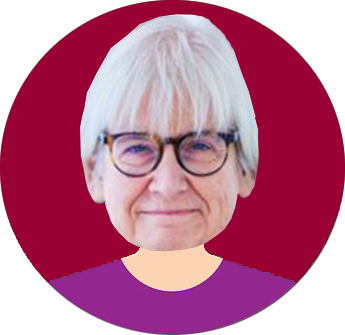 Selected publication:
First-in-human study of the radioligand 68Ga-N188 targeting nectin-4 for PET/CT imaging of advanced urothelial carcinoma.
X. Duan, L. Xia, Z. Zhang, Y. Ren, M. G. Pomper, S. P. Rowe, X. Li, N. Li, N. Zhang, H. Zhu 6, Z. Yang, X. Sheng, X. Yang. Clin Cancer Res. 2023 Apr 24; CCR-23-0609. doi: 10.1158/1078-0432.CCR-23-0609.
About the Guest
Elisabeth is a world-renowned Professor of Medical Oncology at the University Medical Centre Groningen. She is involved in patient care, teaching and research. Her research lines aim to increase the sensitivity of tumours to anticancer drugs, and she uses imaging techniques to support this.
She actively promotes a multidisciplinary approach with close interactions between the laboratories and clinic as crucial prerequisite to improve prospects for cancer patients.
She received numerous awards and grants and is a member of the Royal Academy of Arts and Sciences (KNAW), Fellow of the European Academy of Cancer Sciences, and (co)-authored >840 publications (H-index: 137).
Edition #5: Bernd Pichler, Tübingen
In this episode we learn how a new lensless microscope, costing just $100 (!), can be used to evaluate radiotracer retention in cells, and discuss potential applications for this revolutionary new technology with our famous guest Bernd Pichler. We discuss how this, and other technologies, could be used to assess the heterogeneous cell populations of the tumour microenvironment and identify cell senescence using new radiotracers developed in Bernd's lab.
About the Guest
Bernd is Chair of the Department of Preclinical Imaging and Radiopharmacy and Director of the Werner Siemens Imaging Center at the University of Tübingen, Germany. Moreover, he is the Dean of the Faculty of Medicine of the University of Tübingen.
Bernd works in the field of PET and PET/MR imaging science since more than 15 years and pioneered the development of preclinical and clinical PET/MRI. He performed research at the TU Munich, the MPI for Physics in Munich, UC Davis USA and the University of Tuebingen.
His lab is focussing on interdisciplinary basic research in biomedicine with the use of state-of-the-art imaging technologies. This includes multi-modality imaging in oncology, immunology, and neurology as well as the development of new imaging technologies and innovative imaging probes. In recent years, he has published widely on the preclinical as well as clinical implementation of PET/MR imaging.
Bernd is not only one of the most prominent figures in this wonderful field of research, but a role model, mentor, visionary, and friend to many. He was President of ESMI in 2015 and is certainly still a driving force for the development of this vivid society.
Edition #4: Zaver M. Bhujwalla, Baltimore
In this episode we discuss how targeting fibroblasts rather than tumour cells may be an effective strategy for both surgical guided resection and as an anti-cancer therapy with Tim's "academic grandmother", Zaver Bhujwalla. We discovered Zaver's roots as a physicist and mathematician, learned about her (unpredictable) interest in cancer metabolism and how she combines tools to develop a powerful in vitro diagnostic test.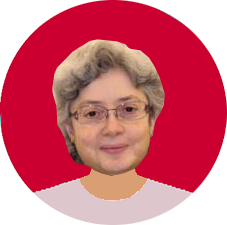 About the Guest
Zaver Bhujwalla serves as Director of the Division of Cancer Imaging Research, Vice-Chair of Research, and Director of the Molecular Imaging Center and Cancer Functional Imaging Core at the Johns Hopkins University School of Medicine in Baltimore.
Her work is dedicated to the applications of molecular and functional imaging to understand and target cancer and the tumour microenvironment. With over 200 publications in the field, Zaver is certainly one of the pioneers and visionaries who have significantly shaped the field and inspired and mentored generations of (future) imaging scientists. Read more about her work/lab here.
Edition #3: Clemens W.G.M. Löwik, Rotterdam
In this episode we discuss and learn about Bioluminescence imaging and modern tools for multiplexed imaging of different colors, tackling a major challenge in the field. Our guest is one of the pioneers on multicolor BLI. We talk about innovative approaches for unmixing multiple luciferase-luciferin pairs and quantitative analyses of bioluminescent mixtures, enabling serial tracking of heterogeneous cell populations. During the course of our discussion we learn how such methods will help advance BLI to cover new exciting regimes, but also spill over to the wider optical imaging. If you're interested in learning all about the exciting developments in the field – listen carefully!!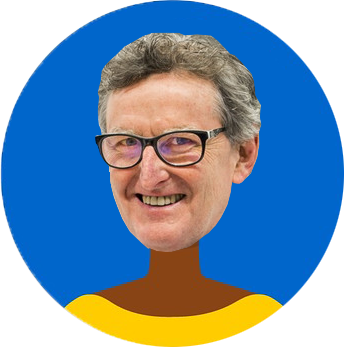 Edition #2: Simon Cherry, UC Davis
In this episode we discuss (and learn a lot about!) positronium imaging with the co-inventor of Total Body PET, Simon Cherry. We talk about the physics behind positronium formation, and how it might provide further biological information than standard positron emission tomography (PET) imaging. We learnt about Simon's journey that led him to change the field of (clinical) PET imaging and what new innovations he has up his sleeve… and if you are looking for an area of research just waiting to be explored – listen carefully!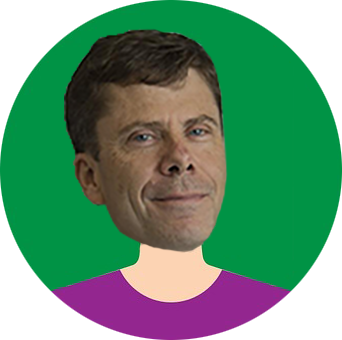 About the Guest
Simon R. Cherry is a biomedical engineer, and a Distinguished Professor at University of California, Davis. The Cherry lab investigates new technologies and instrumentation techniques in the field of nuclear and optical imaging. Areas of active research include the development of new and improved imaging technologies, the design of novel contrast agents and imaging probes and their application in molecular diagnostics and therapeutics. Simon is the co-inventor of the "EXPLORER" scanner: a high sensitivity, total-body PET system with a 2 meter axial field-of-view.
Edition #1: Jolanda de Vries, Nijmegen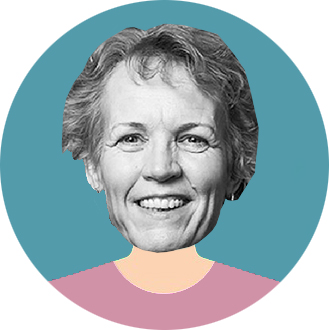 About the Guest
Jolanda is head of the Department of Tumor Immunology at the Radboud Institute for Molecular Life Sciences. Her main focus of research is on dendritic cell (DC) biology and on translational immunology. She belongs to the pioneers that translated dendritic cell biology into clinical practice. The first clinical phase I/II studies in which cancer patients were vaccinated with DC loaded with tumor-specific peptides date back to 1997.
Edition #0 & How the Idea Grow: Bertrand Tavitian, Paris
When we recorded an interview with Bertrand on Zoom and watched it afterwards, it became quite obvious that it was… a podcast format! No one wants to sit in front of the screen where there is nothing to see but so much to hear. Thus, enjoy the 6-minutes birth of the ESMI Podcast: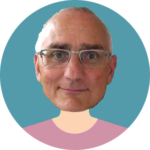 "I go for the unexpected or expected but not done before and then – little by little – you start getting excited (…)"
Download/listen to short interview
Bertrand Tavitian is Professor of Radiology and Medical Imaging. He is the Director of the Imaging Research Laboratory at the University of Paris.
Bertrand is one of the founding fathers of the ESMI and its first President. With his dedication for imaging science, his enthusiasm, and admirable curiosity that goes far beyong "his" field of expertise, Bertrand is an inspiration and mentor for so many scientists in the field.
Guests & Editions
#9: Mikhail Shapiro, Pasadena
#8: Jason Lewis, New York
#7: Annemie Van Der Linden, Antwerp
#6: Elisabeth de Vries, Groningen
#5: Bernd Pichler, Tübingen
#4: Zaver Bhujwalla, Baltimore
#3: Clemens WGM Lowik, Rotterdam
#2 Simon Cherry, UC Davis
#1 Jolanda de Vries, Nijmegen
#0: Bertrand Tavitian, Paris