To subscribe to this podcast, copy and paste the RSS URL https://feeds.buzzsprout.com/2045482.rss into the podcast app of your choice.
Edition #2: Simon Cherry
In this episode we discuss (and learn a lot about!) positronium imaging with the co-inventor of Total Body PET, Simon Cherry. We talk about the physics behind positronium formation, and how it might provide further biological information than standard positron emission tomography (PET) imaging. We learnt about Simon's journey that led him to change the field of (clinical) PET imaging and what new innovations he has up his sleeve… and if you are looking for an area of research just waiting to be explored – listen carefully!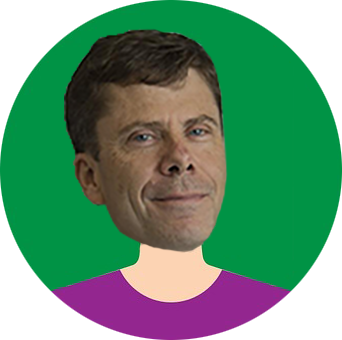 About the Guest
Simon R. Cherry is a biomedical engineer, and a Distinguished Professor at University of California, Davis. The Cherry lab investigates new technologies and instrumentation techniques in the field of nuclear and optical imaging. Areas of active research include the development of new and improved imaging technologies, the design of novel contrast agents and imaging probes and their application in molecular diagnostics and therapeutics. Simon is the co-inventor of the "EXPLORER" scanner: a high sensitivity, total-body PET system with a 2 meter axial field-of-view.
Edition #1: Jolanda de Vries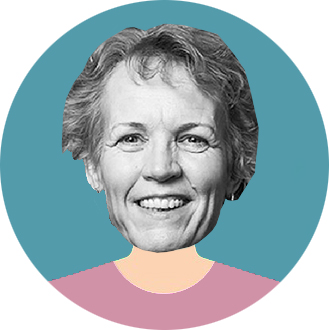 Jolanda is head of the Department of Tumor Immunology at the Radboud Institute for Molecular Life Sciences. Her main focus of research is on dendritic cell (DC) biology and on translational immunology. She belongs to the pioneers that translated dendritic cell biology into clinical practice. The first clinical phase I/II studies in which cancer patients were vaccinated with DC loaded with tumor-specific peptides date back to 1997.
Edition #0
& how the idea grow: Bertrand Tavitian
When we recorded an interview with Bertrand on Zoom and watched it afterwards, it became quite obvious that it was… a podcast format! No one wants to sit in front of the screen where there is nothing to see but so much to hear. Thus, enjoy the 6-minutes birth of the ESMI Podcast: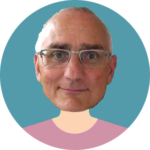 "I go for the unexpected or expected but not done before and then – little by little – you start getting excited (…)"
Download/listen to INTERVIEW
Bertrand Tavitian is Professor of Radiology and Medical Imaging. He is the Director of the Imaging Research Laboratory at the University of Paris.
Bertrand is one of the founding fathers of the ESMI and its first President. With his dedication for imaging science, his enthusiasm, and admirable curiosity that goes far beyong "his" field of expertise, Bertrand is an inspiration and mentor for so many scientists in the field.
Edition #2
Guest
Simon Cherry, UC Davis
Selected publication
Positronium imaging with the novel multiphoton PET scanner
P Moskal, K Dulski, N Chug, C Curceanu, E Czerwiński, M Dadgar, +30, and W. Wislicki (Kraków, Poland).
Download publication
P. Moskal, K. Dulski, N. Chug, C. Curceanu, E. Czerwiński, M. Dadgar, +30, and W. Wislicki. Positronium imaging with the novel multiphoton PET scanner. Sci Adv. 2021 Oct 15;7(42):eabh4394.
Edition #1 | 09/2022
Guest
Jolanda de Vries, Nijmegen
Selected Publication
In vivo imaging of nanoparticle-labeled CAR T cells by L. Kiru, A. Zlitni, A.M. Tousley +9, and H.E. Daldrup-Link
Download publication
Kiru L, Zlitni A, Tousley AM, Dalton GN, Wu W, Lafortune F, Liu A, Cunanan KM, Nejadnik H, Sulchek T, Moseley ME, Majzner RG, Daldrup-Link HE. In vivo imaging of nanoparticle-labeled CAR T cells. Proc Natl Acad Sci U S A. 2022 Feb 8;119(6):e2102363119.
Edition #0
Guest
Bertrand Tavitian, Paris
Selected Publication
18F-FDG brain PET hypometabolism in patients with long COVID
by E. Guedj et al.
Download publication
Guedj E, Campion JY, Dudouet P, Kaphan E, Bregeon F, Tissot-Dupont H, Guis S, Barthelemy F, Habert P, Ceccaldi M, Million M, Raoult D, Cammilleri S, Eldin C. 18F-FDG brain PET hypometabolism in patients with long COVID. Eur J Nucl Med Mol Imaging. 2021 Jan 26:1–11.