RECORDINGS of PLENARY & EDUCATIONAL Lectures are NOW availble via your Member Portal!
Not unexpected but with a heavy heart and much regret, the EMIM 2020 needed to be held fully virtual. Being aware that a virtual edition cannot simply replace meeting all of you in person, we can just express our sincere and proud gratitude:
On behalf of the Congress President Giannis Zacharakis and the entire ESMI Board and EMIM Committees, we would like to THANK YOU: thanks for getting through this extraordinary edition of the 15th EMIM with us. It has been "a new challenge and experience for the society", participation and interaction exceeded by far our expectations and certainly shows the particular dedication of the community.
Without doubt, we would have loved meeting you in person in Thessaloniki, looking around the welcome lounge and recognizing exited, familiar faces but it was not meant to be. Even more we appreciate your participation and commitment and hope you have enjoyed the meeting as well.
EMIM 2020 online PROGRAMME incl. abstracts
Check here for EMIM 2020 Awards – Young Investigator, Best Presentations, and Poster Awards
Plenary Lectures
Vasilis Ntziachristos – Munich, Germany
Optical and Optoacoustic imaging: the revolution of label free observations
Dara Kraitchman – Baltimore, USA
Stem Cells and Embolics: Is seeing where you are and have been important?
Mikhail Shapiro, Pasadena, USA Talking to Cells: Biomolecular Engineering for Non-Invasive Imaging and Control of Cellular Function
Anne Rios – Utrecht, NL
Investigating the Cellular Dynamics of Organ Development and Cancer using 3D Imaging
Recordings of all Plenary and Educational Lectures are NOW available via your ESMI membership portal!
Educational & Study Group Sessions
Traditionally the first EMIM day is dedicated to EDUCATIONAL & STUDY GROUP SESSIONS.
Educational Sessions 2020
Principles of the Chemistry of Imaging Probes
Image Processing & Reconstruction
Neuroimaging: in vivo and ex vivo Imaging Modalities from Preclinical to Clinical Applications
Developments in Nuclear Imaging Techniques
+ one educational SPOTLIGHT SYMPOSIUM:
Theranostics: Image-guided surgery, drug delivery and radionuclide therapy
Study Group Sessions 2020
Cardiovascular Imaging
Oncoimmunology & Therapy
X-ray based Imaging – X-RAY
Standardization of Small Animal Imaging – STANDARD
Molecular Neuro-Imaging – NEURO
Hyperpolarized Magnetic Resonance – HYPER-MR
Image-Guided Drug Delivery – IGDD
Intra-Operative Imaging – IOI
Imaging Mass Spectrometry – IMS
Parellel Sessions
24 Parallel Sessions were filled with your abstract submissions:
| | |
| --- | --- |
| PS 01 | Imaging the Tumour Microenvironment |
| PS 02 | Microscopy, Optical Imaging, Near-Infrared Imaging & Raman Spectroscopy Technologies |
| PS 03 | Late-breaking Pitches | Cancer |
| PS 04 | Imaging Infection |
| PS 05 | PET Probes: New Tracers & Applications |
| PS 06 | Imaging of Brain Receptors, Structure & Function |
| PS 07 | Intra-Operative Imaging |
| PS 08 | Imaging Metabolism |
| PS 09 | Imaging Cancer Therapy |
| PS 10 | Novel Optical, Acoustic & Optoacoustic Probes – from Imaging to Therapy |
| PS 11 | MRI, MRS & Hyperpolarization Technologies |
| PS 12 | Imaging of Cardiovascular Disease |
| PS 13 | New Tools for Cancer Imaging |
| PS 14 | MRI: New Probes & Applications |
| PS 15 | Late-breaking Pitches | Imaging Strategies |
| PS 16 | Data Processing & Quantification |
| PS 17 | PET, CT & Multimodal Imaging Technologies |
| PS 18 | Imaging Inflammatory Response |
| PS 19 | Disease Models for Translational Neuroimaging |
| PS 20 | Imaging Cancer |
| PS 21 | Cancer Detection |
| PS 22 | Multimodal Imaging Probes |
| PS 23 | Novel Methods in Neuroimaging |
| PS 24 | Ultrasound & Opto-Acoustic Technologies |
EMIM 2019 Poster Awards
30 thematic poster walks were scheduled comprising 30 thematic Poster Walks Each of the poster walks was chaired by two chair persons and resulted into an EMIM 2020 poster award.
Check here for EMIM 2020 Awards – Young Investigator, Best Presentations, and Poster Awards
Thanks for your participation & contribution!
Welcome & Farewell
Enjoy the warm welcome by the Congress President Giannis Zacharakis & the Farewell and invitation to the EMIM 2021 by the ESMI President Frauke Alves:
Numbers
703 Participants from
31 Countries
536 pre-recorded presentations
therof 268 Poster-Pitches
8 Plenary Lectures
100 Session Chairs
60 Poster Chairs
9 Study Group meetings
4 Focus Sessions
30 Thematic Poster Walks
442 Reviewer
516 Abstracts, each reviewed by an average of 10.7 reviewers
(…)
ESMI YIA 2020
The Young Investigator Award 2020 was presented to:
Imaging In Vivo CRISPR/Cas9 Neuronal Gene Editing in the Adult Rat Brain – Sabina Marciano, Tübingen
The further YIA finalists:
In vivo PET imaging of mutant huntingtin using [11C]CHDI-180R as candidate marker in a mouse model of Huntington's Disease – Daniele Bertoglio, Antwerp
Assessing tumour cell death in vivo using 2H-labeled fumarate and deuterium magnetic resonance spectroscopic imaging – Friederike Hesse, Cambridge
CONGRATS to all three of you for your excellent work and presentations!
RECORDINGS of LECTURES are NOW via the
ESMI PhD Award 2019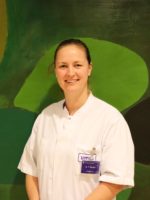 The ESMI Award for excellent PhD thesis 2019 was presented to Frederike Bensch from Groningen for her work on "Molecular imaging on the move – From feasibility to contribution in clinical questions" – thanks Frederike for sharing your excellent work with us!
EMIM 2020 online PROGRAMME incl. abstracts
Check here for EMIM 2020 Awards – Young Investigator, Best Presentations, and Poster Awards