Could you think of a better place for the EMIM rather than the "CITY of SCIENCE"?
On behalf of the President Frauke Alves and the entire Board and Committees, it is with pleasure to invite you to Göttingen, Germany for the 16th European Molecular Imaging Meeting: the EMIM 2021.
We are continuing our planning for a "pure" in-person meeting – even if we might face certain restrictions, we are optimistic that an on-site meeting will be possible end of summer. No virtual or hybrid options are foreseen.
Online Programme is now available!
The programme will be continiously updated – currently Parallel & Poster Sessions are already filled with abstracts.
Call for late-breaking submissions: 30 Jun. – 6 Jul.
Opening Lecture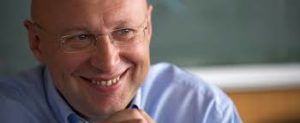 It is with honour and delight that the Opening Lecture will be delivered by Stefan W. Hell, director at the Max Planck Institute for Biophysical Chemistry in Göttingen and recipient of the Nobel Prize in Chemistry in 2014. With the invention of the STED (Stimulated Emission Depletion) microscopy experimentally realized by Stefan W. Hell in 1999, he has revolutionized light microscopy.
He gave a Plenary Lecture within the scope of the 8th EMIM back in 2013 in Torino and we are already looking forward to an update!
Latest News
10 June | Notification to presenters