THANKS for a great EMIM 2016 – thanks for your participation, for your excellent science, the open-minded discussions at and around the EMIM!
EMIM photos are available at the fb page – take a look!(open access)
EMIM 2016 ONLINE PROGRAMME incl. ALL abstracts | look inside
The presentations of the plenary & educational talks have been RECORDED and are available for all ESMI members through the member portal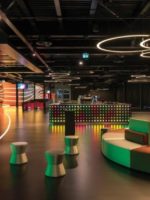 Date: 08-10 MARCH 2016
Venue: Jaarbeurs "Supernova" congress center, Jaarbeursplein 1, Utrecht, The Netherlands
Plenary Lectures
Sir Peter Ratcliffe – Oxford
The biology of hypoxia signalling pathways
Wilem Mulder – New York/Amsterdam
Nanomedicine and Imaging in Inflammatory Atherosclerosis
Gitte Moos Knudsen –Copenhagen
Multimodality brain imaging of drug interventions
Mickael Tanter – Paris
Beating Space and Time resolution limits in Biomedical Ultrasound
Martin Schwarz – Bonn
Charting Neuronal Networks at Cellular Resolution in Intact, Cleared Mouse Brain by Light Sheet Microscopy
ESMI Award Winner 2016: Peter Friedl – Nijmegen/Houston
Preclinical intravital microscopy: identification and targeting of cancer resistance niches
PhD award winner 2015: Anoek Zomer – Utrecht
Intravital imaging of plasticity during tumor growth and metastasis
Recordings of Plenary & Educational Lectures
The presentations of the plenary & educational talks have been RECORDED and are available for all ESMI members through the member portal
Not a member yet? Just apply here and be part of the imaging community in Europe.
Parallel Sessions
Each of the 19 parallel sessions (except of the late-breaking session) started with an overview talk followed by five talks selected from the excellent abstract submissions.
The 19 Parallel Sessions:
PS 01
Nuclear and CT Imaging | Methods & Technology
PS 02
Novel Diagnostic and Therapeutic Imaging Strategies in Oncology
PS 03
Imaging of Neuroinflammation
PS 04
Novel MRI-based Probes
PS 05
Novel Nuclear Imaging Probes
PS 06
Visualization of Tumour and the Microenvironment
PS 07
Optoacoustics and Ultrasound | Technology & Methods
PS 08
Functional and molecular Neuro-Imaging
PS 09
MRI and MPI | Technology & Methods
PS 10
Tumour Metabolism
PS 11
Immunology – Inflammatory Responses & Infectious Disease
PS 12
Vascular Molecular Imaging
PS 13
Late-breaking Session
PS 14
Advanced Optical and Mass Spectrometry Imaging Technology
PS 15
Immunology – Cellular Imaging & Infectious Disease
PS 16
Molecular Imaging of Myocardium and Atherosclerosis
PS 17

Antibodies, Nanoparticles and Small Molecules for
Diagnosis and Therapy in Oncology
PS 18
Novel PET/OA/US Imaging and Reporter Probes
PS 19
New Methods in Neuroimaging
EMIM 2016 ONLINE PROGRAMME incl. all abstracts | look inside
EMIM 2015 Educational Sessions
Focus on Study Groups!
The four educational sessions were organized by four of the six ESMI Study Groups:
Molecular Neuroimaging: From pretty colors to hard numbers
Hyperpolarized Magnetic Resonance
Image-Guided Drug Delivery
Current and Future Strategies for Theranostic Multimodality Intraoperative Imaging
The Mass Spectrometry and Standardization Study Groups organized educational sessions in 2014/15. All study groups held a study group meeting in Utrecht.
Contributing partner societies
We are happy about the ESMI's long-term co-operation with the European Society for Radiology – ESR, the European Society of Molecular and Functional Imaging in Radiology – ESMOFIR, and the European Association for Nuclear Medicine – EANM and the European Microscopy Society – EMS! They contributed to the EMIM 2016 programme by organizing "Best of" focus sessions – THANKS a lot!
CATEGORY CHAIRs
Cardiology | Frank Bengel – Hannover, Gustav Strijkers – Amsterdam, Johanna Silvola – Turku
Imaging Probes, Chemistry & Reporter Genes | Dario Longo – Torino, Roger Schibli – Zurich
Imaging Technology, Methodology & Software | Paul Lecoq – Geneva, Sarah Bohndiek – Cambridge, Jan B. Hoevener – Freiburg
Immunology/Inflammation | Manfred Kneiling – Tübingen, Mangala Srinivas – Nijmegen
Infectious Diseases | Uwe Himmelreich – Leuven, Stefan Wiehr – Tübingen
Oncology | Frauke Alves – Göttingen, Ferdia Gallagher – Cambridge

Neurology | Cornelius Faber – Münster, Stefanie Dedeurwaerdere – Antwerp
Education | Adriaan Lammertsma – Amsterdam & Giannis Zacharakis – Crete
Thanks for your participation & contribution!
PLATINUM
PerkinElmer
Bruker
MILabs
Aspect Imaging
GOLD
FujiFilm VisualSonics Inc.
MEDISO
MR solutions
Sedecal
TriFoil Imaging
SILVER
ai4r
BioSpace Lab
Chimaera
Eckert&Ziegler
Inviscan and S-Sharp
IRE ELiT
iTheraMedical
LI-COR
Lumenera
Magnetic Insight
Mauna Kea Technologies
Molecubes
nanoPET
pmod
Siemens
Waters
FRIENDS
EMIM 2016 in Utrecht, NL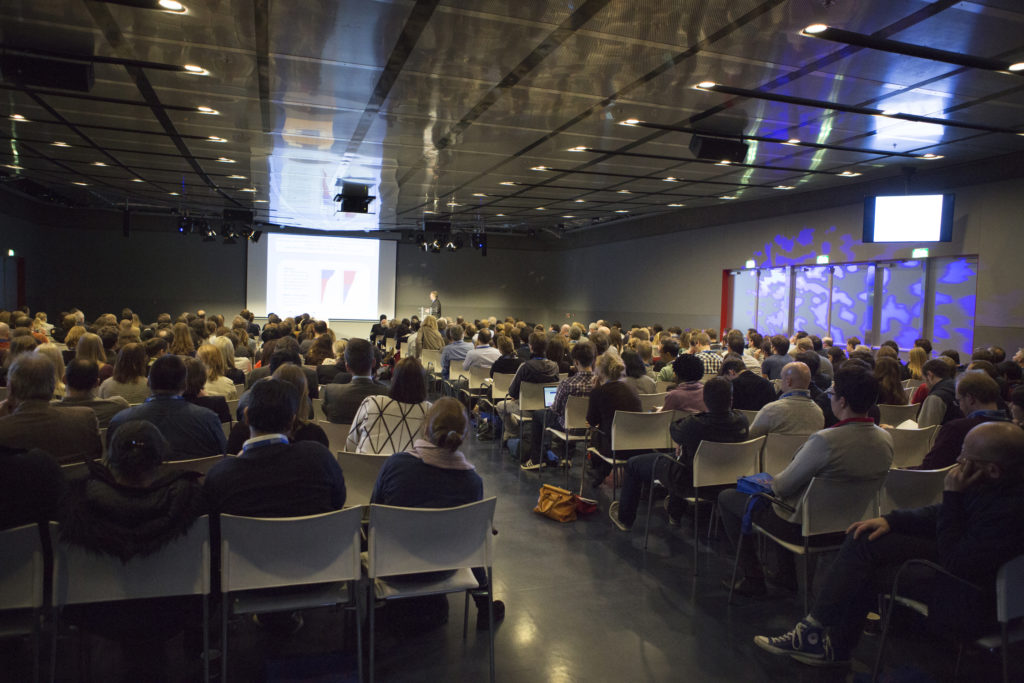 The EMIM 2016 was the 11th annual meeting of the ESMI – thanks to all of you for your participation and dedication for imaging science!
Numbers
620 participants
18 category chairs
43 subCHAIRS
214 reviewer
40 sessions
80 session chairs
101 talks selected from abstract submissions
261 posters presented in
19 poster categories/walks
38 poster chairs (…)
ESMI Award 2016
The ESMI Award 2016 was presented in the scope of the Opening Ceremony in Utrecht. The winner 2016 is PETER FRIEDL – congratulations! All ESMI members had been invited to nominate their favourite candidates – thanks to all of you who actively participated.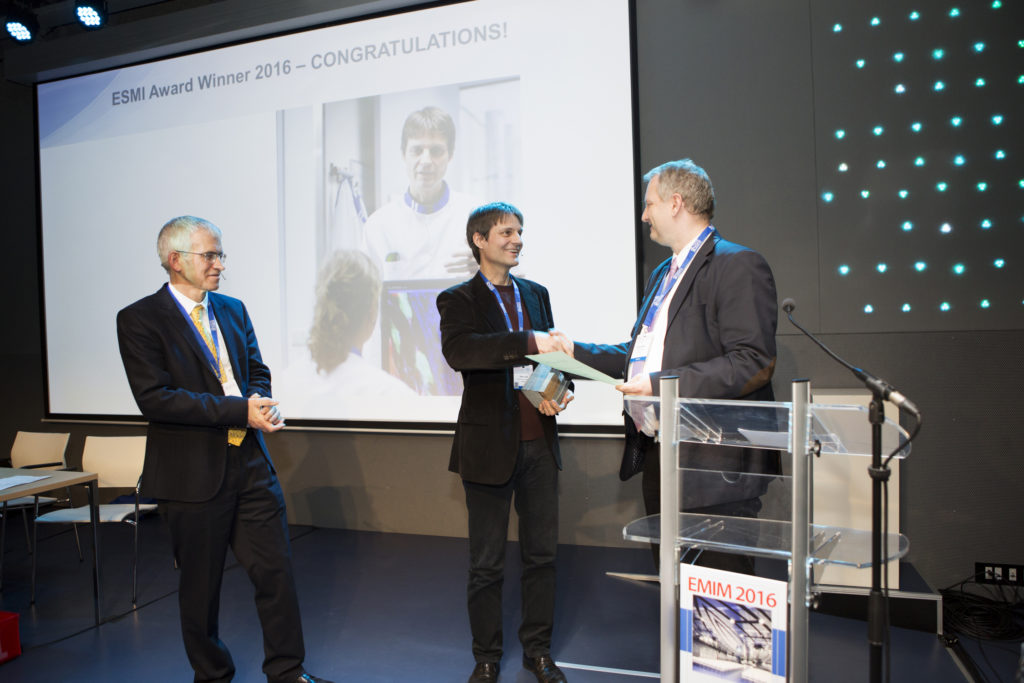 ESMI YIA 2016
The three finalists were been selected in accordance with the scores given by independent reviewers in a completely blind reviewing process. 125 young scientists applied for the YIA 2016. The winner and the finalists:
The Young Investigator Award 2016 was presented to:
Stephan Düwel from Munich for his work on "Imaging of pH in vivo using hyperpolarized 13C-labelled zymonic acid"
The further YIA finalists:
Disha Shah from Antwerp on "Transgenic mouse models of amyloidosis show reversible hypersynchrony of BOLD resting-state networks before amyloid plaque deposition"
Andras Kiss from Geneva on "Mapping of anticancer drug distribution in a rabbit model of liver cancer by MALDI-SRM/MS imaging and fluorescence microscopy