THANKS for a great EMIM 2014 in Antwerp – thanks to all of you who contributed!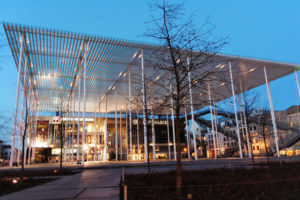 Date: 4-6 June 2014, Antwerp, Belgium
Venue: Stadsschouwburg Antwerpen – it's a theatre!
Recordings of Educational Sessions & Opening Lecture
The video streams of the educational talks and the Opening Lecture by Hans Clevers are NOW available for all ESMI members through the member portal ! Not a member yet? Just apply here and be part of the imaging community in Europe.
EMIM 2014 ONLINE PROGRAMME incl. ALL abstracts | look inside
Plenary Lectures
Hans Clevers – Utrecht Visualizing stem cells in vivo; growing stem cells in vitro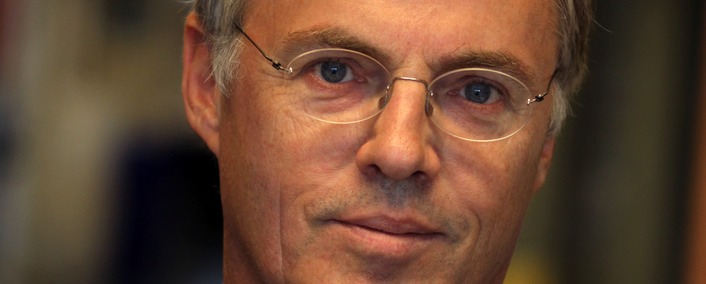 Vladislav Verkusha – New York, United States
Engineering of bacterial phytochromes for in vivo imaging
Seth Grant – Edingburgh
Synapse complexity
Guus van Dongen – Amsterdam
Molecular imaging with (radio)labeled drugs
Markus Schwaiger – Munich
Highlight Lecture
ESMI Award winner for excellent PhD thesis
Laila Ritsma on "High resolution in vivo imaging of metastasis; Seeing is believing" and
Hans Wehrl on "Possibilities and limitations of combined PET/MR imaging in oncological and neurological basic research"
ESMI Award winner 2014 Helmut Maecke
Parallel Sessions
For the first time 4 sessions in parallel have been scheduled to provide you with a broader spectrum of topics: 18 Parallel Sessions were scheduled in Antwerp. Each parallel session started with an overview talk of about 25 min. Followed by five talks selected from the excellent abstract submissions.
The 18 Parallel Session titles:
Receptor and cell imaging
Optical imaging and ultrasound technology
Structural and functional brain networks
Novel aspects of dynamic processes in the brain
Optical imaging probes and approaches
Nuclear, MR, and multimodality imaging technology
Tumour metabolism I&II
Near-infrared and optical imaging in cancer
Novel tracers and contrast agents for cardiovascular targets
Novel probes for multifaceted MRI
Tumour vascularisation, angiogenesis, and hypoxia
Image-guided drug delivery
Multimodal and multiscale imaging
New tools and technologies | Tumour cell enviroment
(combined session from late-breaking submissions)
Stroke and neurodegeneration
Agents for multimodality imaging
Cardiac metabolism and vascular remodeling
EMIM 2014 ONLINE PROGRAMME incl. all abstracts | look inside
Educational Sessions 2014
4 educational sessions in parallel were scheduled. For the first time 2 BASIC and 2 ADVANCED educational sessions were scheduled – not only for early-stage researchers!
BASIC
1) Quantification in Molecular Imaging: An unsolved issue?
2) CT imaging – potential and limits
ADVANCED
3) How to use animal atlases to improve molecular imaging research
4) Imaging Mass Spectrometry
The video streams of the educational sessions (voice+slides) are available via the ESMI members portal!
Participating societies & Focus Sessions
For the first time the European Microscopy Society – EMS contributed to the EMIM 2014. We strongly believe that their life science members have a clear common scientific interest with our ESMI members and that crossfertilization will strengthen each others research domains. The focus session on "Correlative Light and Electron Microscopy" contributed to bridge the gap between the two research fields.
We are happy about the ESMI's long-term co-operation with the European Society for Radiology – ESR, the European Society of Molecular and Functional Imaging in Radiology – ESMOFIR, and the European Association for Nuclear Medicine – EANM. They contributed to the EMIM 2014 programme by co-organizing focus sessions – THANKS a lot!
New modalities moving step toward clinical translation (ESR/ESMOFIR)
First in human studies (EANM)
Correlative Light and Electron Microscopy (EMS)
Industry Sessions 2014
For the first time the EMIM started with the industry sessions on Wednesday 4 June – right before the Educational Sessions.
Industry Session 1 on
Molecular Imaging of INFECTIOUS DISEASES
by PerkinElmer
Industry Session 2 on
An Eye on the Future of Imaging by Bruker
by Bruker
Thanks for your participation & contribution!
Platinum
Gold
mediso
MR solutions – also for supporting the Get-Together
Sedecal
FujiFilm VisualSonics Inc.
Silver
Biospace Lab
fluoptics
icometrix
intrace
inviscan SAS/rs2d
iThera Medical
LI-COR
Mauna Kea Technologies
MILabs
nanoPET
TriFoil Imaging
Friends
janssen – for contributing to the travel stipends
MagVenture,
Roche, and
minerve
– for supporting the Get-Together
EMIM 2014 in Antwerp, Belgium
Welcome by the former ESMI president Annemie van der Linden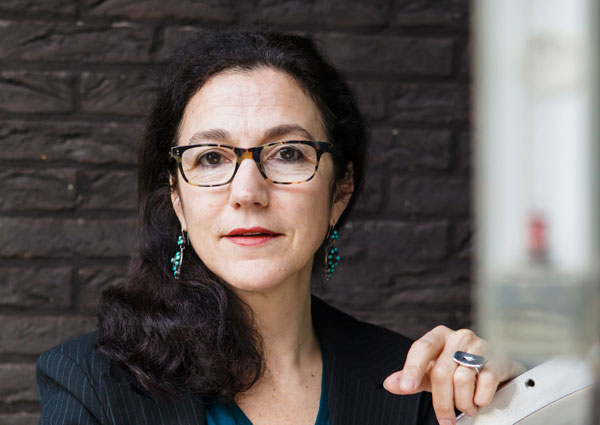 Dear Participants, Colleagues, Dear Friends,
on behalf of the European Society for Molecular Imaging it is our great pleasure to welcome you all to Antwerp for the society's 9th annual meeting: the European Molecular Imaging Meeting 2014 […]
Thanks to you, Annemie, for the inspiring Opening Ceremony, for your passion for imaging science, your efforts and inspiration you have put into the success of the EMIM, for the warm and open-minded atmosphere you have created, your strong believe that cross-communication can create real innovation…
Numbers
591 participants
178 young "educational" scientists
337 accepted abstracts
thereof 91 selected for oral presentations in
18 parallel sessions
125 YIA applications
53 on the YIA shortlist
72 session chairs
30 poster chairs
246 posters presented in
15 poster categories/walks
6 Plenary Lectures
6 Focus Sessions
2 Industry Sessions
ESMI Award 2014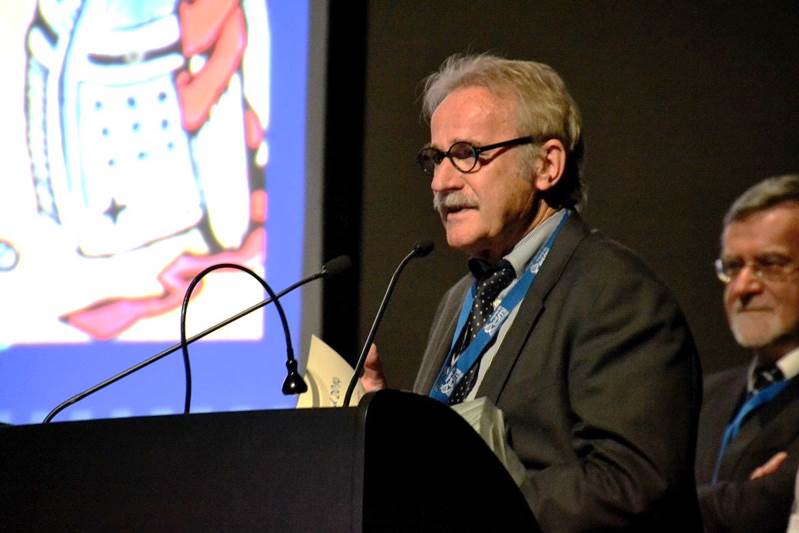 The ESMI Award 2014 was presented in the scope of the Opening Ceremony in Antwerp. The winner 2014 is Helmut Maecke – congratulations! For the first time all ESMI members had been invited to nominate their favourite candidates – thanks to all of you who actively participated.
ESMI YIA 2014
The Young Investigator Award 2014 was presented to:
Piotr Dzien from Cambridge for his work on "13C magnetic resonance spectroscopic imaging of hyperpolarized [1-13C, U-2H5] ethanol oxidation in vivo can be used to assess aldehyde dehydrogenase activity"
This year a record of altogether 337 abstracts thereof 125 Young Investigator Award applications were submitted. Thereof 53 were shortlisted and their talks evaluated within the respective Parallel Sessions. The evaluation criterias were: the pre-score given by the reviewers, the scientific quality of the talk, innovation of work, quality of presentation, and the ability to answer requests. Within the Closing Ceremony the three best evaluated Young Investigator Award applicants presented their talks.
The further YIA finalists:
Larissa Rizzo from Aachen on "Multimodal imaging of metastasis targeting using liposomal nanomedicines"
Simon Tierens from Brussels on "In vivo quantification of the longitudinal expression profile of the macrophage mannose receptor after myocardial ischemia reperfusion injury in rats"
EMIM 2014 Poster Awards
The 15 poster walks were scheduled with no other competing sessions. Each of the poster walks was chaired by two chair persons and resulted into an EMIM 2014 poster award. The Poster Awards 2014 were presented to outstanding scientific contributions to the following presenters:
Optical Imaging Probes | Anzhelika Vorobyeva – Lausanne on Real-time noninvasive bioluminescence imaging of nitroreductase activity in live animals (Poster#09)
Novel MRI Contrast Materials | Enza Di Gregorio – Torino on In vivo MRI evaluation of tumor Hypoxia in murine xenograft mammalian tumors by using Gd-DOTP- and Gd-HPDO3A- labeled Red Blood Cells (#49) & Jakob Weher – Aachen on 19F-Magnetic Resonance Imaging of Fluorinated Textile-based Vascular Grafts (#43)
MR, PET, CT, Mass Spectrometry Technology | Florence Colliez – Brussels on Oxygen mapping within healthy and acutely infarcted brain tissue in humans using the NMR relaxation of lipids (#76)
Image-Guided Drug Delivery | Antoine D'Hollander – Leuven on Gold nanostars as a theranostic agent for multimodal imaging and photothermal treatment of cancer (#112)
Neurodegenerative Diseases and Brain Tumour | Sarah-Ann Aelvoet on Bioluminescence imaging of alpha-synuclein oligomerization in cell culture and mouse brain using split firefly luciferase reporters (#150)
Tumour Metabolism | Jennifer Schmitz – Tübingen on Non-invasive in vivo monitoring of phenotype formation during tumorigenesis in the transplanted MIN-O mouse model using sequential PET/MRI (#175)
Receptor and Cell imaging | Vasily Gurchenkov – Paris on Cellular capsules technology as a tool for imaging tumor growth in vitro (#212) & Kristell Chatalic- Rotterdam on SPECT/CT Imaging of Prostate Cancer Using a Novel 111In-labeled anti-PSMA Nanobody (#217)
Tumour Vascularisation, Angiogenesis and Hypoxia | Sarah Christina Baetke- Aachen on In vivo Imaging of Aberrant Tumor Growth and Angiogenesis Caused by Loss of Secreted frizzled-related protein 1 (SFRP1) #235
Nuclear & Multimodality Imaging Agents | Marian Meckel – Mainz on Macrocyclic bis(phosphonate)-containing ligands for bone metastases imaging/therapy (#26)
Optical Imaging, Microscopy, Optoacoustic, Profiling | Elena Remacha – Madrid on High throughput set-up for SPIM imaging of live samples (#107)
Cardiovascular-Imaging | Johannes Schröder-Schetelig – Göttingen on Three-dimensional surface reconstruction and panoramic action potential mapping of small rodent hearts (#65)
Functional brain activation & other neuro topics | Adrien Riou – Cologne on Functional connectivity networks of the mouse brain is altered by neurogenesis depletion(#128)
Neuroinflammation and Stroke | Markus Vaas – Zurich on Monitoring the recruitment of activated neutrophils to the ischemic lesion in a mouse model of transient cerebral ischemia (#158)
Near-infrared and Optical Imaging in Cancer | Nicolas Beziere – Munich on Tumor Characterization using Optoacoustic Imaging (#190)
Receptor and Cell Imaging | Louise Kiru- London on Establishing a novel strategy to monitor gene expression in the brain using the human sodium iodide symporter reporter gene and radioiodinated iodopurine probe (#220) & Antoine D'Hollander – Leuven on In vitro and in vivo study of gold synthethic antiferromagentic nanopartices as bimodal contrast agents in MRI and CT (#223)
EMIM 2014 Steering Committee
Annemie van der Linden – Antwerp
Silvio Aime – Torino
Markus Aswendt – Cologne
Kevin Brindle – Cambridge
Emmanuelle Canet-Soulas – Lyon
Florence Gazeau – Paris
Ron Heeren – Amsterdam
Mathias Hoehn – Cologne
Marc Kachelriess – Heidelberg
Fabian Kiessling – Aachen
Juhani Knuuti – Turku
Twan Lammers – Aachen
Kai Licha – Berlin
Annemie van der Linden – Antwerp
Silvio Aime – Torino
Markus Aswendt – Cologne
Kevin Brindle – Cambridge
Emmanuelle Canet-Soulas – Lyon
Florence Gazeau – Paris
Ron Heeren – Amsterdam
Mathias Hoehn – Cologne
Marc Kachelriess – Heidelberg
Fabian Kiessling – Aachen
Juhani Knuuti – Turku
Twan Lammers – Aachen
Kai Licha – Berlin