THANKS TO ALL OF YOU WHO CONTRIBUTED TO THE SUCCESS OF the EMIM 2013!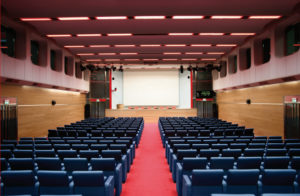 Date
May 26-28, 2013
Place
Torino, Italy
Venue
Torino Incontra – Centro Congressi
Via Nino Costa 8
EMIM 2013 ONLINE PROGRAMME | look inside
The video streams of the educational talks are available for all ESMI members through the member portal – enjoy!
Plenary Lectures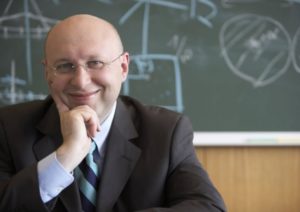 Stefan W. Hell – Goettingen, Germany
Nanoscopy with focused light
Heinrich Schelbert – L.A., United States
Functional and Molecular Imaging of the Heart: Where will it take us?
Fritjof Helmchen – University of Zuerich, Switzerland
Imaging neural networks at work
Zaver Bhujwalla – Baltimore, United States
Imaging the Tumor Microenvironment
Mark Dewhirst – Duke University Medical Center, United States on Harnessing imaging to achieve controlled drug delivery to tumors
Lucia Crane & Tessa Buckle & Astrid van der Veeldt – the winners of the ESMI PhD award for excellent thesis 
Parallel Sessions
14 Parallel Sessions are scheduled. Each parallel session starts with an overview talk of about 25 min. Followed by five talks that have been choosen from the excellent abstract submissions. Parallel Session titles per category:
CANCER
Cancer Metabolism
Tumor detection and therapy monitoring
Optical and Photoacoustic Imaging in Cancer
CARDIOLOGY
Cardiac Vascular Imaging
Myocardial perfusion, metabolism, and angiogenesis
CHEMISTRY/PROBES
Agents for multi-contrast MRI approaches
Nano-particle concepts for multi-modal imaging
Agents for target-specific imaging
NEUROLOGY
Cerebral Diseases
Cellular and metabolic Neuro-Imaging
TECHNOLOGY/METHODOLOGY
Novel Methods in Molecular Imaging
Technology Developments in Molecular Imaging
INFLAMMATION, INFECTION, and IMMUNITY
focus on ESMI STUDY GROUPS
Image-Guided Drug Delivery
Intra-Operative Imaging
LATE-BREAKING SUBMISSIONS
Educational Sessions 2013
The 4 educational sessions:
1) Advanced Microscopy –
Studying molecular processes at cellular and subcellular level
organised by Peter Friedl
2) Optoacoustic Imaging –
From principles to application
organised by Daniel Razansky
3) Hybrid Imaging –
Merging the best
organised by Bernd Pichler and Fabian Kiessling
4) MALDI, RAMAN, phase contrast Tomography –
Emerging non-conventional imaging techniques
organised by Markus Rudin
EMIM 2013 Steering Committee
Silvio Aime – Torino
Kevin Brindle – Cambridge
Emmanuelle Canet-Soulas – Lyon
Peter Friedl – Nijmegen
Florence Gazeau – Paris
Mathias Hoehn – Cologne
Andreas Jacobs – Muenster
Fabian Kiessling – Aachen
Juhani Knuuti – Turku
Twan Lammers – Aachen
Kai Licha – Berlin
Clemens Löwik – Leiden
Adriana Maggi – Milan
Chrit Moonen – Utrecht
Michal Neeman – Rehovot
Klaas Nicolay – Eindhoven
Vasilis Ntziachristos – Munich
Bernd Pichler – Tübingen
Daniel Razansky – Munich
Jorge Ripoll – Madrid
Markus Rudin – Zuerich
Michael Schaefers – Muenster
Markus Schwaiger – Munich
Bertrand Tavitian – Paris, France
Alexander Vahrmeijer – Leiden
Gooitzen van Dam – Groningen
Annemie van der Linden – Antwerp
Juan José Vaquero – Madrid
Participating societies/projects
We are very pleased that the the large scale integrating project INMiND the European Society for Radiology – ESR the European Society of Molecular and Functional Imaging in Radiology – ESMOFIR the European Association for Nuclear Medicine – EANM, European COST Action TD 1004 and TD 1007 COST Action contributed to the EMIM 2013 programme – THANKS!
Thanks for your participation!
Platinum
BRUKER
BRACCO IMAGING S.p.A
Gold
MEDISO
MR SOLUTIONS
PERKINELMER
SEDECAL
VISUALSONICS
Silver
BIOSCAN
BIOSPACE LAB
EPHORAN
FLUOPTICS
INTRACE MEDICAL
INVICRO
ITHERA MEDICAL
LI-COR
MAUNA KEA TECHNOLOGIES
MILABS
MILTENYI BIOTEC
NIKON
RAYTEST
SIEMENS
S-SHARP
STELAR
TOMOWAVE
Friends
EMIM 2013 in Torino, Italy
Welcome by the former ESMI president Silvio Aime
Dear Participants, Colleagues, Dear Friends,

on behalf of the European Society for Molecular Imaging it is our great pleasure to welcome you to Torino, Italy for the society's 8th annual meeting: the European Molecular Imaging Meeting.
ESMI Award 2013
The ESMI Award 2013 was presented to Kevin Brindle from Cambridge. Thank you very much for your excellent science, contribution, your commitment, your visions, and your passion…
ESMI YIA 2013
The ESMI Young Investigator Award 2013 was presented to
Aurélien Godinat from Lausanne for his work on "A Biocompatible In Vivo Ligation Reaction and its Application for Non-Invasive Bioluminescent Imaging of Protease Activity in Living Mice" read the abstract
80 young investigators applied for the ESMI Young Investigator Award 2013; 29 were shortlisted and their talks evaluated within the respective Parallel Sessions. The evaluation criterias were: the pre-score given by the reviewers, the scientific quality of the talk, innovation of work, quality of presentation, and the ability to answer requests. Within the Closing Ceremony on Tuesday 28 May 2013 the three best evaluated Young Investigator Award applicants presented their talks.
The further YIA finalists: