Every couple of months the wonderful hosts Tim and Giannis invite a VIP in Imaging Science to select and discuss her/his recent favourite publication. Enjoy the entertaining quick-fire interview!
The Hosts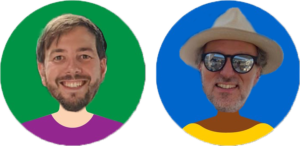 Edition #1: Bertrand Tavitian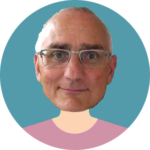 "I go for the unexpected or expected but not done before and then – little by little – you start getting excited (…)"
Download/listen to Podcast
Bertrand Tavitian is Professor of Radiology and Medical Imaging. He is the Director of the Imaging Research Laboratory at the University of Paris.
Bertrand is one of the founding fathers of the ESMI and its first President. With his dedication for imaging science, his enthusiasm, and admirable curiosity that goes far beyong "his" field of expertise, Bertrand is an inspiration and mentor for so many scientists in the field.
About the Hosts
Tim Witney is a Wellcome Trust Senior Research Fellow and Senior Lecturer at King's College London's School of Biomedical Engineering & Imaging Sciences. His Group's research focuses on the development of next-generation imaging tools for cancer diagnosis, monitoring of therapeutic response, and detection of drug resistance. Tim has been serving as member of the ESMI Board since 2018.
Giannis Zacharakis is a Principal Researcher at the Institute of Electronic Structure and Laser – Foundation for Research and Technology (FORTH – IESL) in Heraklion, Crete and the Head of the Laboratory for Biophotonics and Molecular Imaging. Giannis was elected as ESMI Vice President in 2018 and served as President from 2019 to 2020.
Edition #1
Guest
Bertrand Tavitian from Paris
Publication
18F-FDG brain PET hypometabolism in patients with long COVID
by E. Guedj et al.
Download publication
Guedj E, Campion JY, Dudouet P, Kaphan E, Bregeon F, Tissot-Dupont H, Guis S, Barthelemy F, Habert P, Ceccaldi M, Million M, Raoult D, Cammilleri S, Eldin C. 18F-FDG brain PET hypometabolism in patients with long COVID. Eur J Nucl Med Mol Imaging. 2021 Jan 26:1–11.