9th Winter Conference of the European Society for Molecular Imaging – EMSI
Thanks for a great winter conference on "IMAGING INFLAMMATION", for the open-minded and inspiring discussions – for a fantastic week in the French Alps!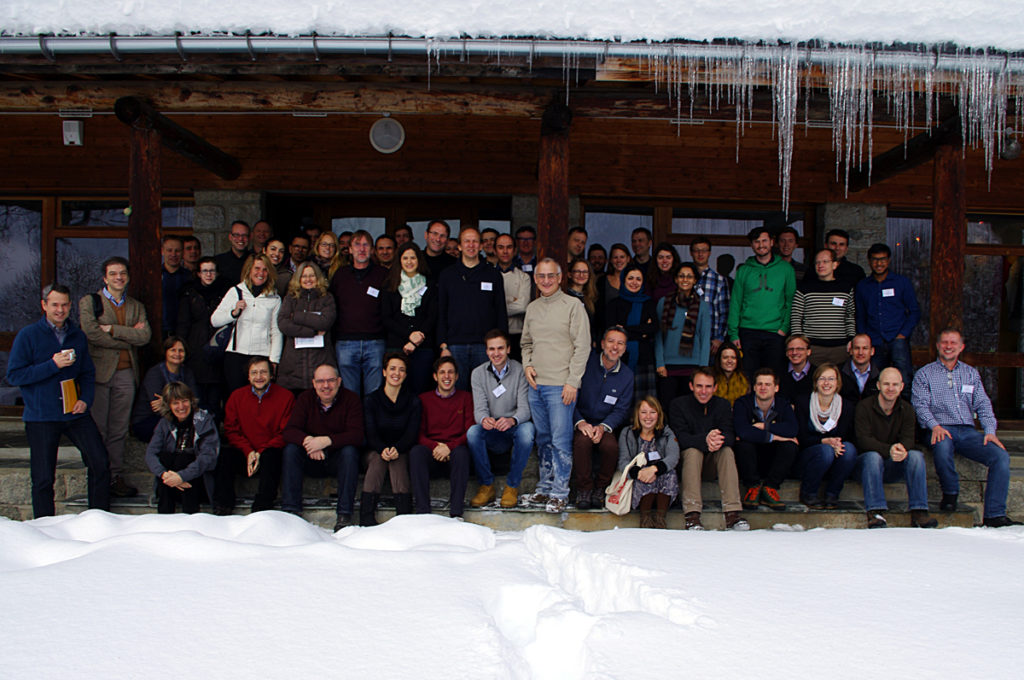 Overall concept
Since 2007 the overall concept of TOPIM has been that experienced, high-level international scientists and younger/less experienced scientists from diverse disciplines are spending one week together at an inspiring place and to provide a platform for knowledge exchange and discussion.
Presentations are held during the morning and early evening; so that there are plenty of opportunities for continued scientific discussions also in the afternoon.
Inflammation…
For the biologist, inflammation is the consequence of contributions from a plurality of cells and a growing list of mediators, cytokines and receptors; for the medical doctor, inflammation is key to innate immunity and to the pathogenicity of major diseases; for the imaging scientist, the hallmarks of acute inflammation are masked by a vascular uproar and the hallmarks of chronic inflammation hallmarks are blurred. Two thousand years after the clinical description of the cardinal signs of inflammation by Celsius (rubor et tumor cum calor et dolor), the appraisal of this ubiquitous phenomenon remains a conundrum of complexity and a major technical, scientific and medical challenge. Nevertheless, in vivo imaging approaches are opening new windows on the actors of inflammation, and showing that their concerted partition depends on context, location, duration, extent and tight relationships with other reactional processes.
During TOPIM 2015 "Imaging of Inflammation", specialists from all fields of imaging sciences will share their expertise on new imaging approaches, confront recent results and discuss future avenues on how to tackle the multiple aspects of inflammation and distinguish the good, the bad and the ugly.
Join and bring your stone to the great ambition:
O for a Muse of fire, that would ascend
The brightest heaven of invention,
A kingdom for a stage, princes to act
And monarchs to behold the swelling scene!

(William Shakespeare, Henry V)
(Abstract) Topics
Auto Immunity
Cancer Immune Cell Therapy
Immunity & Inflammation
Immune-Cell Response
Micro-Bio Immunity
Neuro-Inflammation
Organ Transplantation
Others
TOPIM 2015
Date: 1-6 February 2015
Venue: Ecole de Physique des Houches, La Côte des Chavants, 74310 Les Houches, France
invited SPEAKERs
Eric T. Ahrens – San Diego, USA
Daniel R. Engel – Essen, Germany
Carl Figdor – Nijmegen, The Netherlands
Daniel Kreisel – St. Louis, USA
Paul Kubes – Calgary, Canada
Eicke Latz – Bonn, Germany
Steffen Massberg – Munich, Germany
Polly Matzinger – New York, USA
Jose Ordovas-Mantanes – Boston, USA
Caius Radu – L.A., USA
Denis Vivien – Caen, France
The speakerlist was completed by talks selected for ORAL PRESENTATIONS from your abstract submissions:
Erik Aarntzen, Halima Amhaoul, Gezim Bala, Anneleen Blykers, Alexei Bogdanov, Alexis Broisat, Franck Debarbieux, Heleen Dewitte, Vanessa di Cataldo, Inga Fricke, Kerstin Fuchs, Daniel García-lorenzo, Christoph Griessinger, Somayyeh Hamzei taj, Sven Hermann, Manfred Kneilling, Pietro Lio', Stefan Wiehr, and Bastian Zinnhardt
Best poster awards went to:
Stefania Di blasio "Taking melanoma to the third dimension: a novel skin organoid for studying immune function in the complex tumor microenvironment"
Henryk Faas "Detecting neuroinflammation with CEST MRI"
Gabriel Rahmi "Double Cell Sheet for Prevention of Esophageal Stricture after Endoscopic Submucosal Resection in a Porcine Model"
Eyk Schellenberger "Synthesis of acid-stabilized iron oxide nanoparticles and comparison for targeting atherosclerotic plaques: Evaluation of particle accumulation by MRI and quantitative MPS and histological analysis by quantitative LA-ICP-MS and TEM alternative to ambiguous Prussian blue iron staining"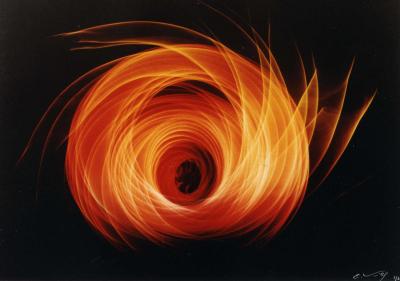 TOPIM 2015 Committee
Bertrand Tavitian – Paris, France CHAIR
Matthias Gunzer – Essen/Bochum, Germany
Mathias Hoehn – Cologne, Germany
Michal Neeman – Rehovot, Israel
Vasilis Ntziachristos – Munich, Germany
Andreas H. Jacobs – Muenster, Germany
Bernd Pichler – Tübingen, Germany
Albert D. Windhorst – Amsterdam, The Netherlands
Nick Devoogdt – Brussels, Belgium
Hervé Boutin – Manchester, UK

TOPIM 2015 is kindly supported by the FP7 project INMiND – Imaging of Neuroinflammation in Neurodegenerative Diseases.