The young Spanish Molecular Imaging Network ySMIN cordially invites you to San Sebastián for their 5th meeting – join and become part of this lively community!
WHEN? Friday 9 February 2024
Start: 08.30h
End: 19.00h with informal extention to a get-together.
Timeline
Deadline abstract submission: 15 December 2023
Notifications to presenters: 17 January 2024
Deadline registration: 31 January 2024
Abstract Submission
Present your work in an informal, friendly, and supportive environment.
Proceed to submission rules and submit your work!
Registration
Registration is free of charge, but obligatory! Registration includes coffee breaks, lunch, access to all presentations, and endless networking opportunities.
Invited Speakers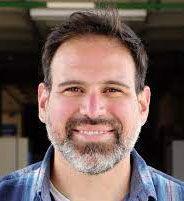 Federico Soria from the Basque Center for Neuroscience in Bilbao talks about Exploring Brain Cell Dynamics with Fluorescence Microscopy.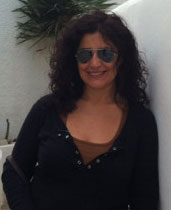 María Luisa García-Martín from the Andalusian Centre for Nanomedicine and Biotechnology in Malaga talks about Magnetic Nanoparticles in Tumor Theranostics.
Who we are and why you should join
WHY? Enjoy a unique environment for Spanish early-career imaging scientists to engage with peers and leaders in the field. Create, enlarge, and establish a strong community, foster colloborations, disseminate and enjoy the infinite possibilities of imaging science.
WHO? The ySMIN Day is organized by Spanish youngESMI Groups and thus, the focus is on young(er) investigators, but participation is in no way limited to early-carrer scientists. In contrary: we aim to provide an informal platform for collaboration and exchange – also between generations!
WHO WE ARE? We are the young Spanish Molecular Imaging Community – ySMIN: a young, pioneering imaging science community in Spain who promotes the formation of a strong national network of young(-er) imaging scientists. ySMIN is a youngESMI group and embedded into the international envirnomnet of the European Society for Molecular Imaging – ESMI . Thus, all ySMIN activities are organized under the umbrella of the ESMI.
We are particularly offering MSc/PhD students and early career post-docs an easy and informal entry into the broader international imaging community. In this sense, ySMIN pursue to attract already young imaging scientists to the "mother" society – the ESMI.
Contact
ySMIN Leadership
ySMIN(at)esmi-insight.eu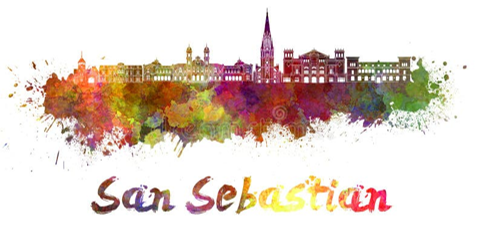 Organizers
Mario González Arjona, Madrid
Lara Garcia Varela, Santiago de Compostela
Ana Joya Villanua, San Sebastián
Aurora Rodriguez, Coruña
Maria Isabel González, Madrid
Thanks for your support!