A series of short webinars highlighting the outstanding work of the four RUNNERS-UP of the ESMI Award for excellent PhD thesis.
2023 | Recordings
EDITION #1/23 | PET Tracer Synthesis
Title:
[18] Fuoroform – a Versatile Building Block for PET Tracer Synthesis
Speaker:
Anna Pees Toronto (formerly Amsterdam)
Discussion Lead:
Giannis Zacharakis, Heraklion & Guy Bormans, Leuven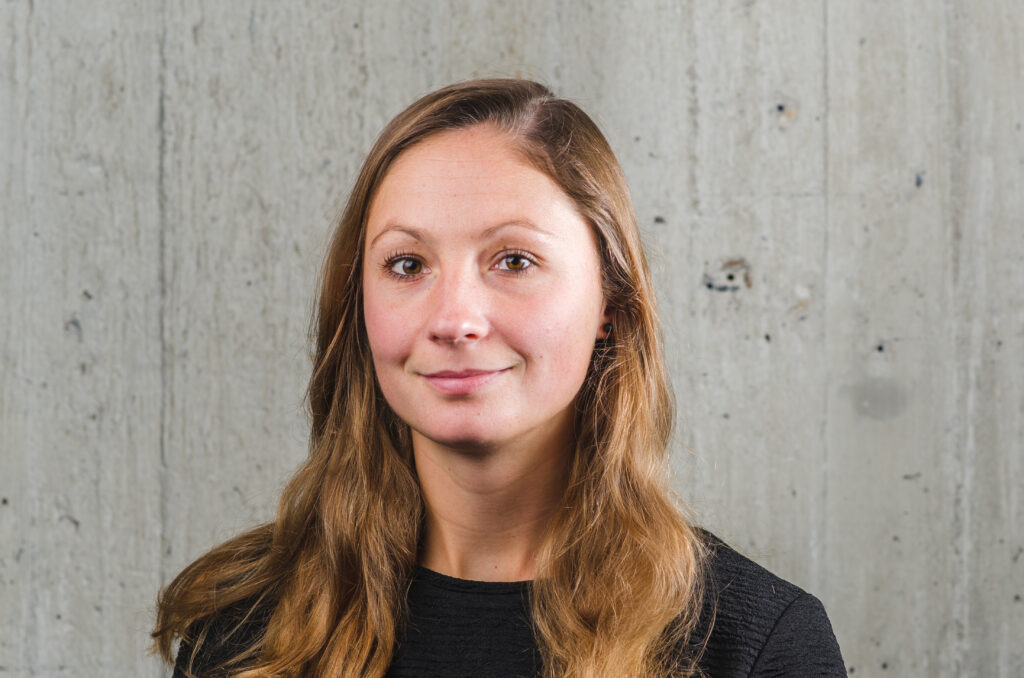 Anna obtained her PhD at Amsterdam UMC and is currently working as a postdoctoral fellow at the Centre for Addiction and Mental Health in Toronto, Canada. Her current research focusses on the development of PET tracers for imaging the endocannabinoid system as well as other CNS targets. Her talk will focus on her PhD work on the development of new 18F-trifluoromethylation strategies with [18F]fluoroform for the synthesis of PET tracers.
2022 | Recordings
Edition #1/22 | APOPTOSIS IMAGING
Title:
Development of a novel imaging platform for the detection of apoptotic cells
Speaker:
Nicole Barth, Edinburgh
Discussion Lead:
Wolfgang Weber, Munich & Jordi Llop, San Sebastián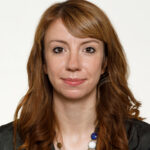 Nicole was jointly awarded her PhD between the University of Edinburgh and the University of Strathclyde as part of the Optical Medical Imaging with Healthcare Innovation and Entrepreneurship programme. She has received the prestigious Sir Henry Wellcome Postdoctoral Fellowship and is now working at the Cancer Research UK Edinburgh Centre and the Albert Einstein College of Medicine (NYC). Her research focuses on the role of immunotherapy on the metastatic foci and the limitations of combination therapy on secondary site immune responses. Her talk concentrates on her PhD thesis she has undertaken in the laboratories of Prof Marc Vendrell and Prof Ian Dransfield. It focused on the development and characterisation of a novel platform for the detection of apoptotic cells. The work also included target identification and diverse applications in vitro and in vivo. The ApotrackerTM technology was then licensed to Biolegend.
Edition #2/22 | BIOMARKERS
Date: 2 March 2022 at 3pm CET
Speaker: Doreen Lau, Cambridge
Title: Imaging Biomarkers of Response to Immune Checkpoint Inhibition in Melanoma
Chairs: Emmanuelle Canet-Soulas, Lyon & Guy Bormans, Leuven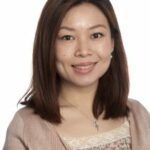 Doreen obtained her PhD at the University of Cambridge. She is currently working as a postdoctoral research scientist at the University of Oxford. Her research in Oxford involves the preclinical development of fluorescent probes and radiopharmaceuticals for imaging biological mechanisms in cancer and infection. Her talk will focus on her PhD work in Cambridge on the clinical translation of molecular imaging methods and biomarkers of response to immune checkpoint inhibition.
2021 | Recordings
Edition #1/21 | NEUROIMAGING
Title:
4D functional ultrasound neuroimaging and functional connectivity in awake animal
Speaker:
Claire Rabut, Paris (now Pasadena)
Discussion Lead:
Uwe Himmelreich, Leuven & Giannis Zacharakis, Heraklion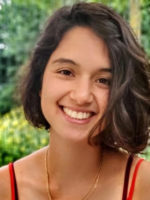 Claire obtained her PhD at the University Paris-Sorbonne within the Physics for Medicine Lab (supervisor Mickael Tanter) and is currently working as a postdoctoral scholar at Caltech. Her research conducted in the Shapiro Lab now focuses on developing novel imaging methods for the monitoring of acoustic genetically encoded reporter. Her talk will focus on her PhD work during which she developed the first 4D functional ultrasound neuroimaging platform for rodents and explored pharmacologically-induced dynamic changes in brain connectivity in awake mice using functional ultrasound imaging.
Edition #2/21 | PET IMAGING
Title:
Preclinical characterization of molecular hallmarks of Huntington's Disease through dynamic PET imaging
Speaker:
Daniele Bertoglio, Antwerp
Discussion Lead:
Guy Bormans & Albert D. Windhorst
Daniele obtained his PhD at the Molecular Imaging Center of Antwerp (MICA), University of Antwerp, where he is currently working as a postdoctoral research fellow. His research is aimed at the application of translational neuroimaging tools to quantify functional and molecular changes as well as evaluate innovative therapeutic approaches in preclinical models of neurological diseases. The talk will focus on his PhD work during which he validated the use of novel radioligands for PET imaging in mice to identify candidate biomarkers to monitor disease progression in preclinical models of Huntington's disease.
Edition #3/21 | CARDIOVASCULAR IMAGING
Title:
Serial Multimodality Molecular Imaging of Left Ventricular Remodelling and its Relationship to Myocardial Inflammation in Animal Models of Heart Failure
Speaker:
Annika Hess, Hannover
Discussion Lead:
Emmanuelle Canet-Soulas, Lyon & Wolfgang Weber, Munich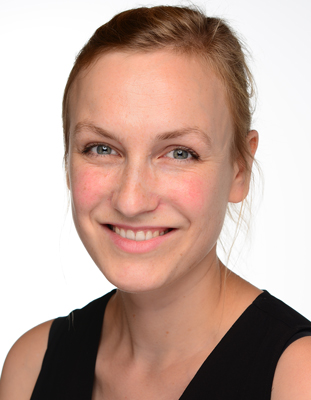 Annika Hess received her PhD in Molecular Imaging through the Regenerative Sciences Program at Hannover Medical School, where she focused on translational cardiovascular imaging in myocardial infarction. She continued as postdoc in the Department of Nuclear Medicine at Hannover Medical School (Frank Bengel).
Annika received the Young Investigator Awards from the Society of Nuclear Medicine and at the International Conference on Nuclear Cardiology.
Her research has focused on the prognostic value of acute repair of the myocardium and its value to guide and monitor therapy. This talk will focus on Annika's PhD thesis work, focused on image-guided treatment of the chemokine receptor CXCR4 to improve cardiac repair and chronic function after acute myocardial infarction, as published in the European Heart Journal.
Edition #4/21 | STEM CELL DYNAMICS
Title:
Unmasking in vivo Stem Cell Dynamics in Mammary Tissue and Mammary Tumors
Speaker:
Colinda Scheele, Leuven
Discussion Lead:
Adriaan Lammertsma, Amsterdam & Rafael T.M. De Rosales, London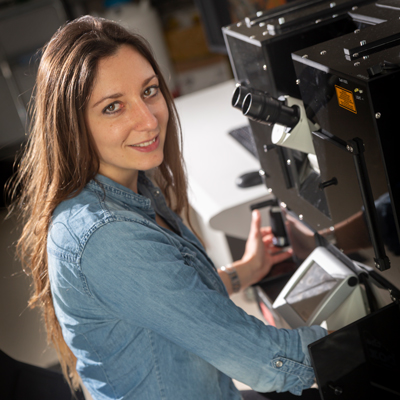 Colinda Scheele obtained her PhD (with highest distinction) at the University of Utrecht. During her PhD, she worked in the lab of Jacco van Rheenen at the Netherlands Cancer Institute, where she studied the role of stem cells during development and cancer in the breast using intravital microscopy. For her PhD work she received the Antoni van Leeuwenhoek award. Directly after her PhD, she started her own laboratory at the VIB-KU Leuven center for cancer biology in Leuven. Her lab develops and uses 3D- and intravital microscopy to study the dynamics of tumor initiation and progression. But today she will talk about her PhD work on the identification of the stem cells in mammary tissues and mammary tumors.
Recording will be available soon!
Recordings 2021-2023
2023
#1 PET Tracer Synthesis | Anna Pees, Toronto
2022
#1 Apoptotic Cells | Nicole Barth, Edinburgh
#2 Biomarkers | Doreen Lau, Oxford
2021
#1 Functional Ultrasound / Neuroimaging | Claire Rabut, Paris
#2 PET Imaging | Daniele Bertoglio, Antwerp
#3 Cardiovascular Imaging | Annika Hess, Hannover
#4 Stem Cell Dynamics | Colinda Scheele, Leuven