A series of short webinars highlighting the outstanding work of the RUNNERS-UP of the ESMI Award for excellent PhD thesis.
Edition 2022
Floris Voskuil from Groningen is the winner of the society's Award for excellent PhD Thesis. Floris will give a Plenary Lecture @ the EMIM 2022 in Thessaloniki dedicated to his thesis work on "Clinical application of near infrared fluorescence imaging – Enhancing surgical accuracy by lighting up tumors". The excellent work of the two runners-up Doreen and Nicole are highlighted at dedicated webinars:
#1 – Nicole Barth, Edinburgh
Date: 2 February 2022 at 3pm CET
Speaker: Nicole Barth, Edinburgh
Title: Development of a novel imaging platform for the detection of apoptotic cells
Chairs: Wolfgang Weber, Munich & Jordi Llop, San Sebastián
Nicole was jointly awarded her PhD between the University of Edinburgh and the University of Strathclyde as part of the Optical Medical Imaging with Healthcare Innovation and Entrepreneurship programme. She has received the prestigious Sir Henry Wellcome Postdoctoral Fellowship and is now working at the Cancer Research UK Edinburgh Centre and the Albert Einstein College of Medicine (NYC). Her research focuses on the role of immunotherapy on the metastatic foci and the limitations of combination therapy on secondary site immune responses. Her talk concentrates on her PhD thesis she has undertaken in the laboratories of Prof Marc Vendrell and Prof Ian Dransfield. It focused on the development and characterisation of a novel platform for the detection of apoptotic cells. The work also included target identification and diverse applications in vitro and in vivo. The ApotrackerTM technology was then licensed to Biolegend.
Registration is free of charge but obligatory! Webinars are held via Zoom.
#2 – Doreen Lau, Cambridge
Date: 2 March 2022 at 3pm CET
Speaker: Doreen Lau, Cambridge
Title: Imaging Biomarkers of Response to Immune Checkpoint Inhibition in Melanoma
Chairs: Emmanuelle Canet-Soulas, Lyon & Guy Bormans, Leuven
Registration will soon be possible!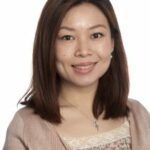 Doreen obtained her PhD at the University of Cambridge. She is currently working as a postdoctoral research scientist at the University of Oxford. Her research in Oxford involves the preclinical development of fluorescent probes and radiopharmaceuticals for imaging biological mechanisms in cancer and infection. Her talk will focus on her PhD work in Cambridge on the clinical translation of molecular imaging methods and biomarkers of response to immune checkpoint inhibition.
Edition 2021 | Recordings
#1 | Claire Rabut, Paris – Ultrafast Ultrasound Neuroimaging (April 2021)
#2 | Daniele Bertoglio – PET Imaging (May 2021)
#3 | Annika Hess, Hannover – Cardiovascular Imaging (June 2021)
#4 | Colinda Scheele, Leuven – Stem Cell Dynamics (July 2021)
Concept & Background
When?
First Wednesday in February (2nd) and March (2 nd) 2022 at 15.00h CET.
How Long?
45 minutes
Who?
The main speaker is one of the runner-up of the PhD Award. Each webinar is chaired by two members of the Award Committee who also lead the subsequent discussion round.
Why?
Acknowledge, highlight, and promote top imaging science by the young ESMI community.
Registration
Registration is free of charge but obligatory! Webinars will be held via Zoom.