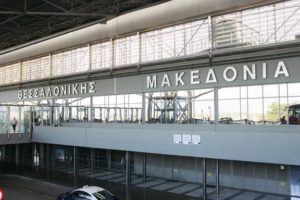 The International Airport "Macedonia" (SKG) connects Thessaloniki with about 38 countries and more than 60 foreign cities via direct flights, as well as 35 cities and islands in Greece. Although the number of connections varies depending on the season. About 6 million passengers are served annually.
The airport is located 16km from the city centre, connected directly via bus lines OASTH (Organization of Urban Transportation Thessaloniki) No01X and No01N (night) and via IKEA transfer station by Halkidi Bus station. A taxi drive to the city centre costs about 20€.
An overview of all DESTINATIONS (connected via direct flights) can be found here.
Good to know!
TIME
Thessaloniki like the rest of Greece, belongs to the Eastern European Time Zone and is two hours ahead of Greenwich Mean Time (GMT +2).
ELECTRICITY
Electricity in Greece is 230V AC (50Hz). Make sure to bring an adapter if needed.
CURRENCY
Greece is a member of the Eurozone. You can buy Euros from banks and exchange offices in the city centre and at the airport.
SHOPPING HOURS
Regular shopping hours are between 09.00h and 21.00h but not predominated. Smaller shops may keep the midday siesta and open just after 17.00h again.
There are Nno limitations concerning opening hours of gastronomy.
Useful links & further information