Online Programme with Abstracts – enjoy & build your schedule!
The programme will be continiously updated.
STEFAN W. HELL, Göttingen
MINFLUX Nanoscopy and related Matters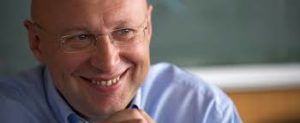 Stefan Hell gave a Plenary Lecture at the EMIM 2013 in Torino and we are looking forward to an update:
With the invention of the STED (Stimulated Emission Depletion) microscopy experimentally realized by Stefan W. Hell in 1999, he has revolutionized light microscopy. He received Nobel Prize in Chemistry in 2014 for his pioneering work. He shares the award with his american colleagues Eric Betzig and William E. Moerner. Stefan Hell succeeded in radically overcoming the resolution limit of conventional optical microscopes – a breakthrough that has enabled new ground-breaking discoveries in biological and medical research.
Read more about Stefan Hell's work here
JOLANDA DE VRIES, Nijmegen
Visualizing Immune Responses in Cancer Patients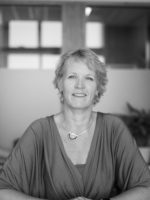 Jolanda de Vries is head of the Department of Tumor Immunology at the Radboud Institute for Molecular Life Sciences. Her main focus of research is on dendritic cell (DC) biology and on translational immunology.
NOAM SHEMESH, Lisbon
Evidence for neuromorphological coupling in rapid-onset ultrafast diffusion MRI signals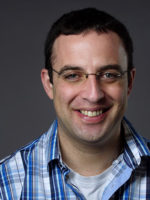 Modulations in neural circuit dynamics and microstructures can translate to functional enhancements (e.g., upon plasticity), or, conversely, to severe functional deficits (e.g., upon neurodegeneration). Noam and his team are interested in identifying and investigating the links between such longitudinal functional modulations, their underlying micro-architectural modifications, and the ensuing behavioral responses in vivo. To this end, we harness ultrahigh field Magnetic Resonance Imaging (MRI) coupled to specificity-endowing modalities such as optogenetics and optical microscopy.
CHARLIE DEMENE, Paris &
FABIENNE PERREN, Geneva
The future of clinical ultrasound brain imaging: reaching new scales in the mapping of the neural and cerebrovascular circuits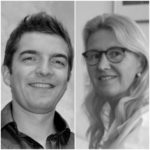 Fabienne Perren is working at the Geneva University Neurocenter at the Dep. of Clinical Neuroscience.
Charlie Demené is Associate Professor at the ESPCI and Physics for Medicine Institute, Paris.
Fabienne and Charlie have recently published a common publication in nature biomedical engineering. They will give a common plenary lecture showcasing both the clinical and experimental aspects.
Award Plenary Lectures 2021
Routes to enhanced Sensitivities in Molecular Imaging MR-based Agents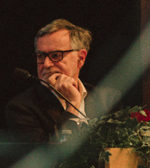 The ESMI Award 2021 is presented to SILVIO AIME, Torino for his outstanding contribution to the development of new categories of contrast agents for molecular imaging applications.
Hybrid microscopy: A novel microscope integrating advanced optical and optoacoustic modalities for multi-modal examinations of biological specimens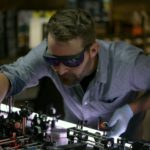 MARKUS SEEGER from Munich (now Boston) received the ESMI Award for excellent PhD thesis 2020.