Invitation
Even while we're in the midst of preparations for a wonderful EMIM 2023 in Salzburg, we don't want to deprive you of this news:
On behalf of the incoming ESMI President Fabian Kiessling and the entire Board it is with immense pleasure to invite you to Porto, Portugal for the 19th annual meeting of the society: the EMIM 2024!
Date & Venue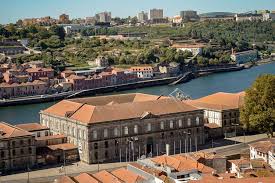 Porto – Welcome Home
Welcome home – the slogan of Porto. Everyone who comes to Porto has the feeling of coming home. Striding down the slopes of shiny cobblestones, chatting and acting with the ease of a local.
Some say that the North of Portugal begins in Porto, others say that it ends there. What is certain is whether it is the beginning, middle or end, Porto welcomes everything and everyone. It is history and modernity. It is river and sea. It is work and leisure. It is a never-ending party and a sense of melancholy.
PORTO's doors are open for you.